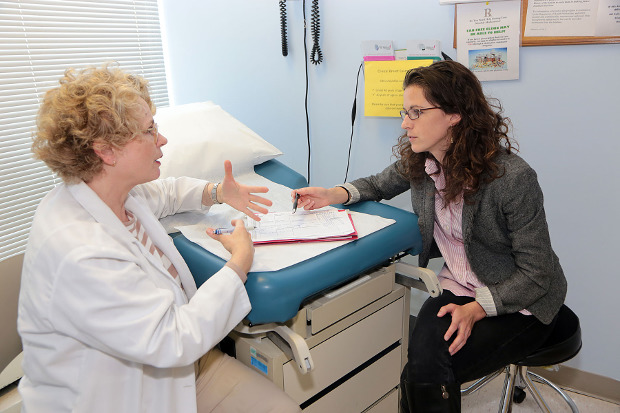 Liz Sadock (right), a former clinical psychology doctoral student, collaborates with nurse practitioner Mary Simmons at Health Brigade (formerly the Fan Free Clinic).
Primary Care Psychology in the News
Our Mission
1) To equip future psychologists to meet the workforce demands of a changing healthcare system that includes integrated primary care as well as responding to calls for increased interdisciplinary training to improve health care.
2) To address unmet mental health and behavioral health needs by providing brief, pro bono, evidence-based behavioral health services in Richmond safety net primary care clinics.
3) To undertake research to test brief behavioral interventions in primary care and demonstrate the overall efficacy of the integrated care model.